In July 2023 an idle fees trial will commence in some limited locations within Western Australia.
The trial will feature:
Changes to the station guidelines (signage and stickers) as well as mobile interface and push notifications to ensure appropriate education for drivers charging at stations with idle fees.

A 'grace period' to allow drivers to return to their car within a reasonable period of time before fees apply.

A fee per minute of overstay after completion of charging and expiration of 'grace period'.
Idle fees will be enabled on fast chargers at the following locations:
Albany

Geraldton

Lancelin

Manjimup

Northampton

Williams
What are idle fees?
An idle fee is an additional charge that may be applied to your charging session when your vehicle stops charging and remains connected to the charging station.
When using the Chargefox network, you may notice that some locations mention that idle fees will apply.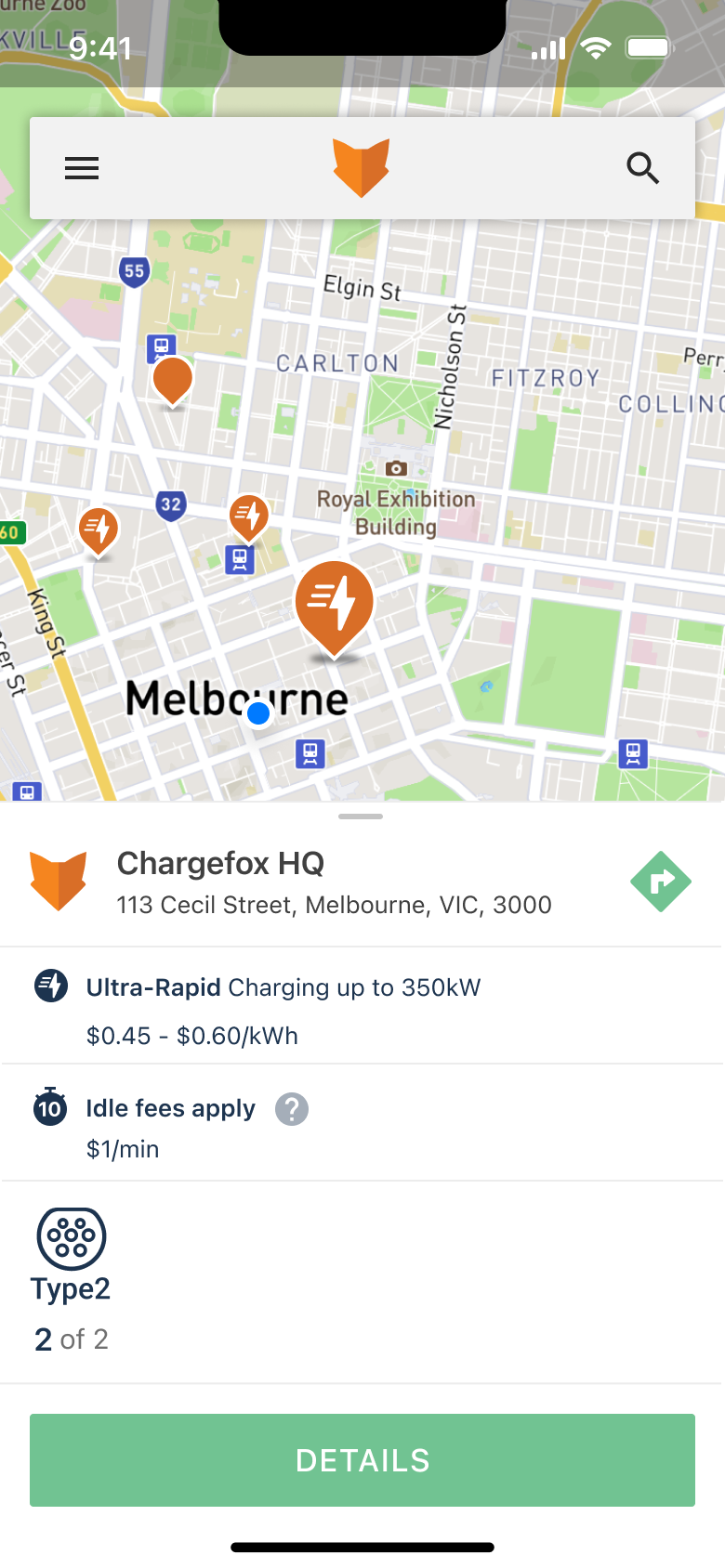 When you have finished charging, we'll send you a notification advising that idle fees will apply after a 10 minute grace period.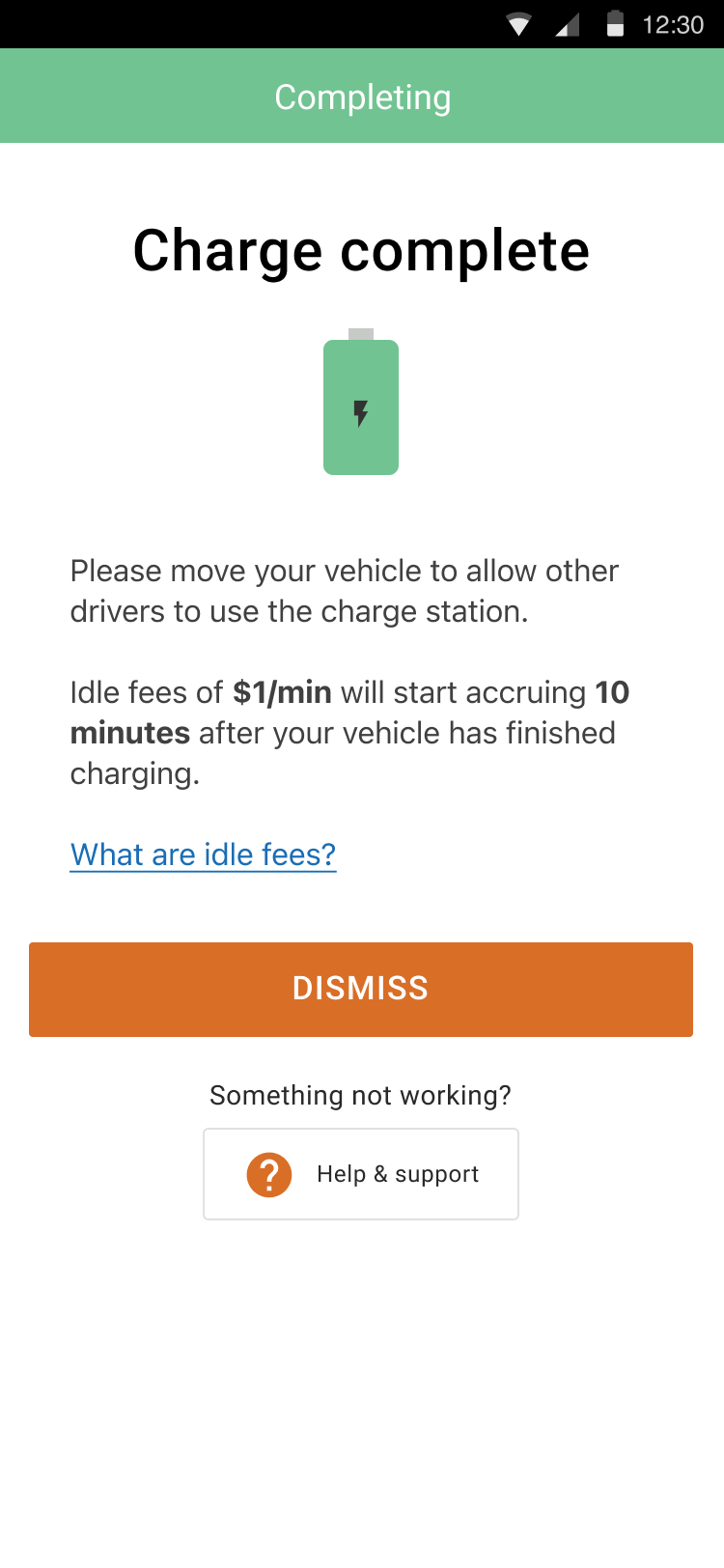 If 10 minutes pass and you have not unplugged and moved your vehicle, we will start charging you an idle fee of $1 per minute. If you're using the Chargefox app and you have notifications turned on, we'll also send you a reminder.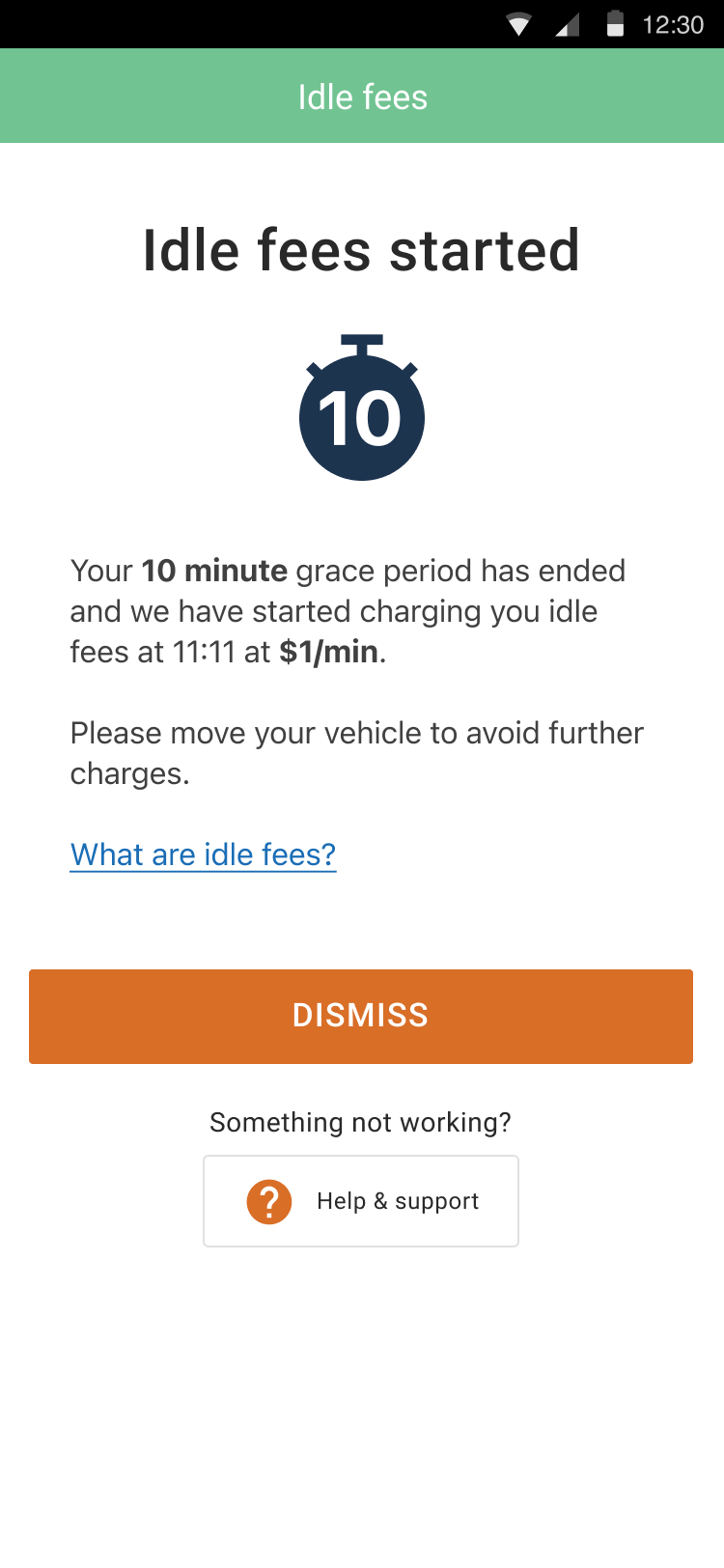 If you receive this notification, please unplug and move your vehicle from the charge station. We will send you a separate invoice via the email address linked to your account for any idle fees accrued during your charging session.
Why am I being charged an idle fee?
As more Australians purchase electrics vehicles, there is going to be more demand on our public charging infrastructure. We want our charge station experience to be great for all drivers who use Chargefox. We believe idle fees will encourage drivers to not abuse charging infrastructure - such as treating it as a parking bay - and more on promptly when they have finished charging.